It's a brand new year, which means some important financial deadlines are approaching in the Spring. For current and prospective college students, the 2015 Free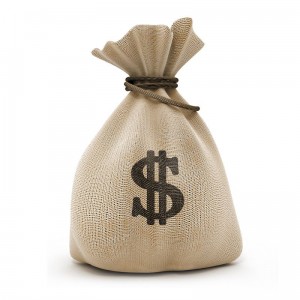 Application for Federal Student Aid (FAFSA) is now available to complete online.
The FAFSA is used annually to determine student eligibility for financial aid to pay for college expenses, like tuition, housing, and fees. The FAFSA collects federal income tax information from both students and parents to see how much financial aid a student may be able to receive for the schools they're enrolled at.
Most American colleges and universities use the information collected on the FAFSA to award students scholarships, grants and loans to fund their studies. According to Mark Kantrowitz of Edvisors.com, students who file their FAFSA from January through March usually receive "twice the amount of grant money as those who file later." Edvisors.com also has a guide to filing the FAFSA available for free download.
Although most people don't start receiving their W-2's until late January/early February, it's still possible to complete the FAFSA, either by using the last pay stub of 2014 or your 2013 tax return. Once a 2014 tax return is filed, the FAFSA application website lets applicants opt for a reminder email to update their application with the most accurate tax information.
Reminders for 2015 FAFSA Applicants:
You should file the FAFSA, even if you may not be interested in taking on student loan debt. The FAFSA is used by colleges to determine scholarship and grant eligibility, so by not filing a FAFSA, you may be excluding yourself from free money to pay for school.
Remember to check with your school regarding their specific deadlines for scholarship and grant applications. Schools often have early Spring deadlines for scholarship applications, and may require you to have your FAFSA completed before applying.
You will need a PIN to sign your FAFSA application, which can be obtained while completing the application or through the Federal Student Aid office.
If you will be a first-time college student in the fall of 2015, Forbes.com recommends paying attention to the order in which you list which schools will receive your application. Martha Holler, spokesperson for Sallie Mae, says that by not naming state schools first could put you in jeopardy of missing out on state grant money. However, your school order won't matter to the individual schools that receive your application.
Read the confirmation page after you finish filing the FAFSA. It has important information about the schools that you listed who will receive your financial information, as well as helpful info about graduation, transfer and retention rates for each school you've listed. This will be helpful information in determining if you're likely to get more bang for your buck at the end of your four-years.
Again, don't forget to update your FAFSA if you have any changes about which schools you're interested in receiving financial aid from or any changes regarding your family's income. The FAFSA website allows users to make updates after it's been submitted.