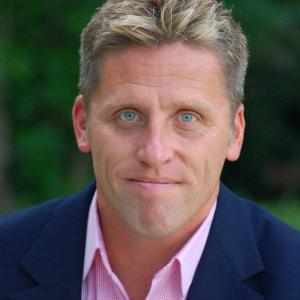 How has Episcopal High School managed to earn accolades and recognition locally & nationally? The school's Dean of Arts, Jay Berckley, would likely use two words to describe EHS' Arts program's goals: vision and intention.
The view from Mr. Berckley's office is quaint. The sun is shining brightly and the finely manicured fields are lush and littered with sports equipment. A landscaper carefully pushes a chalk cart to delineate the bounds of the soccer field. Inside, Mr. Berckley's office is sprightly decorated with photographs showcasing various cultures, intermingled with pictures of his own family and friends.
On the window sill sits a book of collected musical standards, and on his desk there is an electric keyboard.  Upon a closet door handle are a collection of laminate badges, including one from the latest TEDxYouth Houston conference where he served as a speaker. Mr. Berckley offers a seat in his office with a disclaimer: "This one is the most comfortable, but I've had a lot of folks get stuck in it," he laughs.
Mr. Berckley's background has taken him across the country from the prestigious Horace Mann School in New York City to his previous work with the Meritas International Schools. He is a Grammy nominated Music Educator, and  has been at Episcopal High School since 2013. From the moment he started, he's utilized his wide variety of musical skills coupled with his years youth advocacy work and academic consulting to expand the school's Arts program to even further prominence.
Instantly, it's evident that Jay Berckley is a man who takes his commitment to education and the arts seriously. Minutes into talking to him, he excitedly directs us to a nearby classroom to show a whiteboard covered in a multicolored flowchart with lots of arrows indicating new artistic course paths. "This is what we've been doing all morning. [We're re-examining] our 'media topics,'" he says. Berckley gestures to the varying arrows and lines indicating the multitude of options to engage EHS student's creative expression.
Episcopal High School's Fine Arts Program in Action
"Our Arts Department is split into two main categories: visual arts and performing arts. Performing arts is pretty standard, made up of dance, theatre, and music. Our visual arts department is made up of media art, studio art, and publications." Berckley notes that the goal of re-vamping the course paths of their Arts classes is to benefit students more in the long run.
"We want to be progressive in building curriculum around what students will need in the future," Berckley states. "We're looking at what arts jobs are in-demand now & what will be in demand when our students graduate from college."  For Berckley and his team, their goal is to set EHS' students apart, while keeping their mission intact.
"Our school knows that the arts are not an appendage to learning"
Undoubtedly, EHS' Arts program has some competition from Houston's other top high school arts program at HISD's High School for the Visual and Performing Arts (HSVPA).  Berckley acknowledges that while students at Episcopal may not have the benefit of having four hours each day dedicated to practicing their craft, the school is committed to keeping the arts alive and integrated into their student's educational experience.
"Our school knows that the arts are not an appendage to learning. So, while we may not be able to spend as much time during the school day for dance practice, we stay open later so that our students still benefit from participating in their practice." Mr. Berckley says it all goes back to the school's mission, stating the school produces "high level artists who perform and integrate overall wonderful skills in their development."
How Students Benefit from the Arts at EHS
EHS prides itself on the immersive elements of its Arts program, something that Mr. Berckley has helped cultivate and re-define since starting at the school in 2013. At Episcopal, an individual student's interests can range across the school's four pillars of academia, religion, arts and athletics. However, the commitment from the school's administration and teachers allows each pillar to be valued and presented to students in such a way that can spark their interest and guide them towards developing their talents further.
When asked about his hopes for the future of Episcopal High School students who participate in the school's arts program, he sees it as an open door, reflecting on the numerous successes of past students in the program. "Our students are doing so many great things," he says pointing to a poster of a poised dancer in motion advertising the school's summer conservatory. Gesturing towards the dancer, he says, "She's actually a Rockette now. Our students are everywhere."
"There's no doubt that students who participate in the arts score higher and are better rounded in the long run. There are mountains of research that attest to that," Berckley states when asked about the benefits of exposing students to the arts. "Our students in particular are overall better prepared because their arts education helps them think critically and see alternative perspectives. They're more thoughtful and open minded because of their exposure to the arts."
Explaining how the idea of community impacts arts program students at EHS, Berckley insists that their students are "Knights for life," referencing the school's mascot. "We don't have a direct feeder school. When our students arrive in the 9th grade, they usually haven't arrived at Episcopal by accident. They have a good idea of what they might want to get out of our school in the long run."
Mr. Berckley describes the impact of their school's unique history on student success at Episcopal, noting the school's reliance on alumni support and the family atmosphere of the school. "We're the youngest, largest private school in Houston. That's why we have a more fundamental belief in community, because most of our students start fresh when they come to us and build those relationships from freshman year."
The Arts program at EHS also intends to develop a sense of community externally with the City of Houston in a few ways, including strategic partnerships with the Alley Theatre and the Society for the Performing Arts. Students also plan the school's annual conservatory from start to finish. The Episcopal High School Summer Conservatory is open to teach younger students from throughout the city about the arts during the month of June. The Arts department also offers senior participants the chance to intern with local arts programs for the month of January to teach them in-depth lessons about careers in the arts.
"Pushing the Realm of Possibilities"
"We have great access to technology," Berckley says pointing to a box for a drone camera used in the photography classes. Asked of what his hopes are for EHS' Arts Program, Berckley wants to "take the program and funnel in fresh thinking and make [the program] innovative."
Considering the school's proximity to the Rice University campus, Mr. Berckley has considered the benefits of a potential partnership with the school's educational research department. "I would love to have some doctoral students come in & research the impact of what we're doing here for a few years. So we'd have some type of evidence to quantify the intangible benefits of arts education for high school students," Berckley claims. "I want to see what we can modify and tweak… what can be enhanced. We want to push the realm of possibilities."
Without question, Episcopal High School has found a passionate Dean of Arts in Jay Berckley. One can only imagine the exponential success expected of the school's Arts program with Berckley at the helm. However, the true winners of the school's program will undoubtedly be its students who will leave EHS with boundless opportunities and a finely cultivated appreciation for all things beautiful.
Click here for more information on Episcopal High School's Arts Department.