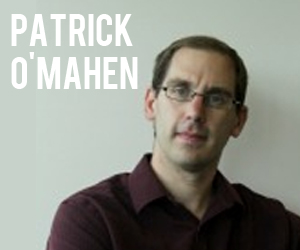 Patrick O'Mahen earned his PhD in Political Science from the University of Michigan in 2013 and is currently a lecturer at Rice University.
During his time in Ann Arbor, he served as Communications Chair of the Graduate Employees' Organization, the labor union that represents 1,800 Graduate Student Instructors on campus.
He is also a former editor of the Wayne County Mail, a weekly newspaper in Upstate New York, where he covered local government and education. At the Mail, he won the 2002 New York Press Association awards for best education coverage and best columnist.  He has published Op-eds in Ann Arbor.com, the Detroit Free Press, and the Monkey Cage, which is a national political science blog currently affiliated with the Washington Post.
Click here to view articles written by Patrick.
Patrick's Twitter handle is @PatrickOMahen and he maintains a blog on public policy at themakeshiftacademic.blogspot.com.