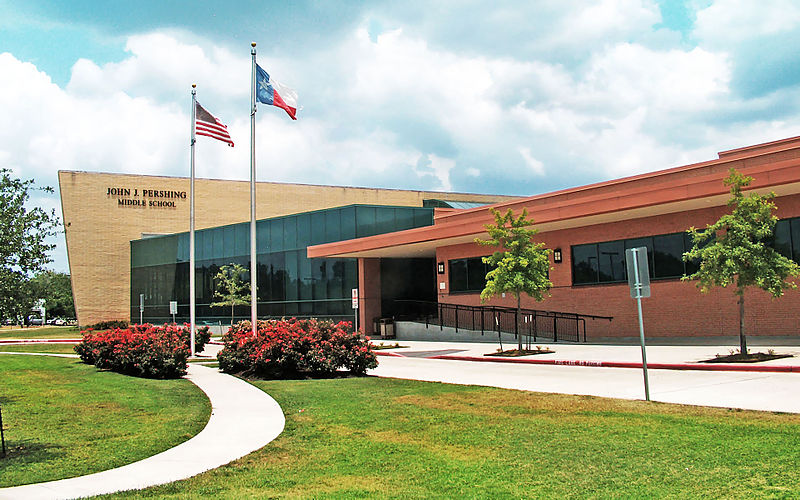 It's more difficult to get into Houston ISD's (HISD) most selective schools than it is to get into Harvard; HISD's top ten most selective schools accepted fewer than 5% of applicants. Nearly 48,000 applications were submitted to Houston Independent School District (HISD)'s 96 magnet schools by the December 20, 2013 deadline for first round consideration. This first year to accept applications online saw a year-over-year increase in volume of applications by nearly 50% versus last year's approximately 33,000 applications.
HISD's magnet school programs consider students for enrollment regardless of where they live in the district. Some schools like DeBakey or HSPVA have special requirements about who is qualified to enroll; however, most schools do not. The low qualification threshold and the strong popularity of a handful of HISD schools mean that this year's lottery was exceptionally competitive.
A lottery is necessary because the sheer volume of applications makes it impossible for district employees to effectively review each application holistically based on its merits. Furthermore, a lottery is considered fairer in that sheer chance determines who gets in thus controlling for factors affected by demography.
The majority of the most selective application-based magnet schools also accept neighborhood kids without an application. Lucky families who live in the neighborhood attendance zone of many of these schools do not need to apply, even to participate in the school's magnet program.
On Friday, March 28th, a fancy computer spat out the names of the lucky students who were to be offered admission. General Academic, the parent company of this publication, submitted a formal request for application data in accordance with the Texas Public Information Act. The company's analysis of that report is now published online at the Houston School Survey, a sister publication to Thesis.
On average, students applying to any HISD magnet school had a 42% chance of getting in during the first round lottery. However, students were really only interested in attending about half of the 96 schools on offer; 90% of applications went to just 49 schools. Furthermore, only a third of the schools were more difficult to get into than the group as a whole.

The ten most selective schools in HISD had an acceptance rate of less than 10%, in fact, the average acceptance rate was closer to 5%. For comparison sake, it's relatively easier to get into Rice or Harvard than it is to obtain one of Mark Twain Elementary's 13 coveted spots.
Elementary schools swept 8 out of the top 10 most selective schools in HISD. Mark Twain is followed by Roberts Elementary (2.46% acceptance rate), Poe (2.85%), Horn (4.08%), River Oaks (6.09%), Lovett (6.19%), Travis (6.97%), and TH Rogers (9.06%). Pershing and Pin Oak Middle Schools were the only programs without a kindergarten to make the top ten.
Competition for middle schools eases up slightly for an average of 30% for the top ten. However, competition at the top three schools remains fiercely competitive. Pin Oak, Pershing, and TH Rogers had acceptance rates between 6 and 9%. Garden Oaks, Rice, Wilson, Long, Wharton, Stevenson, and Johnston round up the top ten.
The picture for high school admissions is a little brighter with roughly 33% of applicants gaining admission. This year the most competitive school was Bellaire with a 10% acceptance rate followed by HSPVA (17%) and Carnegie Vanguard (19%). Young Women's College Prep, Westside, Reagan, DeBakey, Lamar, Energy Institute, and Chavez round out the top ten.
In addition to rankings for HISD's most selective schools, the Houston School Survey also ranks by popularity (volume of applications) and covetousness (yield rate). TH Rogers received the most applications of any school regardless of grade level (2659). Mark Twain Elementary tied with Travis Elementary for a 100% yield rate just two weeks after students received an offer of admission.
Parents can also examine the year-over-year change in number of applications. Whereas HISD saw an average of 47% growth versus last year, TH Rogers received nearly 1500 more applications or 121% more. The new fancily titled Baylor College of Medicine @ Ryan Middle School did very well for its first year on the market with 859 applications.
The delicate dance to match interested students with available magnet seats is far from over. Many spots remain, and anxious parents may be lucky enough to get a seat off the waiting list. Offers expire 72 hours after they're made, so parents should be prepared to decide quickly.
For families just now moving to Houston or otherwise somehow missed last year's December deadline, it's technically not too late to apply. HISD will accept applications until the first day of school on August 25, 2014. However, late applicants have almost no chance of getting into the district's most coveted schools.
The full data set is available at HoustonSchoolSurvey.com.