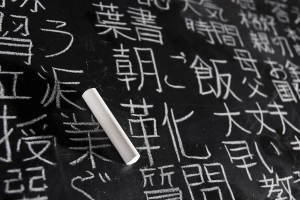 Computer Science Education Week and Code.org's "Hour of Code" are in full swing, reaching out to millions of people worldwide. Code.org hopes to demystify computer science for the masses and establish computer science as part of the core curriculum for all schools. This is particularly important for students in the USA, since the number of computer science offerings for Kindergarten through 12th grade have declined over the years at a significant rate due to a lack of student demand.
At the same time, 8th grade students are now planning their high school careers as they apply to private and public magnet schools throughout Houston. These budding 2014-2015 freshmen have a unique opportunity that could change the tide for computer science courses. Per TEA's graduation requirements for students entering the 9th grade for the 2014-2015 academic year, students may select two credits in computer programming languages selected from Computer Science I, II, and III.
That's right—in lieu of taking a couple of years of Spanish, French, Chinese Mandarin, or even Arabic, students can now opt to take two years of computer programming languages, such as HTML or JavaScript. However, students must complete these programming language courses in the first two years of high school. Anything on or after September 1st, 2016 will not count towards their Language credits for those starting as freshmen in the 2014-2015 academic year.
If more students find that they are interested in computer science, then this change will have been for the better. After all, starting salaries for computer science degrees average at about $60,000 per year—a good amount of money for a recent college graduate.