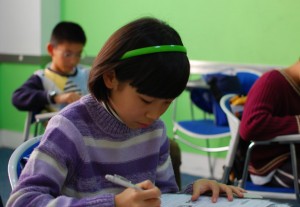 The Texas Education Agency published its annual Public Education Grant list which is used to rate which schools across the state require improvement. Houston ISD, the state's largest district, topped the list with 86 different elementary, middle and high schools requiring improvement due to low test scores and other factors contributing to not meeting state standards.
The Houston Chronicle reports that nearly 30% of HISD's schools were featured on the list. Of the 86 HISD schools on the list, there were 53 elementary schools, 16 middle schools and 17 high schools. In addition, about 2/3 of the districts in the Greater Houston area had at least one school on the list. Houston ISD, Aldine ISD and Spring ISD each had over 10 schools on the list. Katy ISD, Clear Creek ISD and Deer Park ISD did not have any schools on the list.
Speaking of the list's results, Dr. Terry Grier, HISD's Superintendent has commented that his administration will not "be happy or satisfied as long as there's one HISD school on that list."
The number of schools on the list increased from 892 in 2013 to 1,199 campuses across the state. Some schools featured on the list had improved, but remained on the list due to the previous year's results. There were no results from 2012, due to the change in standardized testing from the TAKS to the STAAR assessment.
Students from schools included on the list may transfer schools or districts during the next fall. However, there are often obstacles to transferring into a school that meets state standards, including finding transportation and transfer denial due to overcrowding. Schools that do accept students from poor performing schools are entitled to additional state funding, according to the TEA.
Click here to see the full list of schools on the TEA's Public Education Grant list.