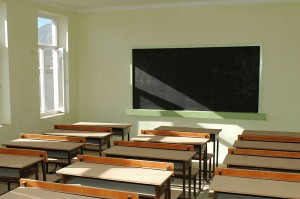 There are many things that we take for granted when thinking about K-12 education. Children have plenty of homework, and that's good – it's a critical learning tool. Right? And class size is a great talking point for selective schools, but  students can learn just as well in a larger class. Right?
Well… maybe not.
The recent book 50 Myths and Lies that Threaten America's Public Schools, by respected education scholars David Berliner and Gene Glass and their colleagues, addresses these assumptions and many more. While the book is aimed primarily at educators and policy-makers, some of its more parent-relevant points are addressed in this review on Edutopia. In the review, you can read more about the relationship (or lack thereof) between homework load and student achievement, and you can also read about why smaller classes are more beneficial for students.
Educational research may be written for academics and policymakers, but it can also be a useful resource for parents as they make decisions about their children's schooling.
Did you know our sister site The Houston School Survey allows you to search for schools by average class size? Learn more here.