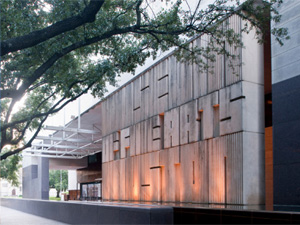 Spring break is upon us. Several Houston private schools are on break this week, and many more will be on break next week; HISD spring break is next week, too. For students, this means a week of relaxation and no homework, but for parents, spring break can be a little stressful. What to do with the kids? Stay home with them, get a babysitter? Take them out? Where?
If you're casting about for ways to keep your children entertained over the break without resorting to all-day cartoon marathons, you may be interestested in Spring Break at Bayou Bend. This week and next, the Museum of Fine Arts Houston will be hosting Spring Break at  Bayou Bend, a family event showcasing the Museum's Bayou Bend Collection and Gardens.
Regular programming at the Bayou Bend Collection and Gardens includes tours of the extensive gardens and the historic mansion – once home to local notable Ima Hogg – with its collection of American decorative arts. In addition to these usual offerings, the Spring Break event includes a scavenger hunt, colonial games, and other family activities, as well as free admission for children.
You can learn more about the featured activities and get event times here.