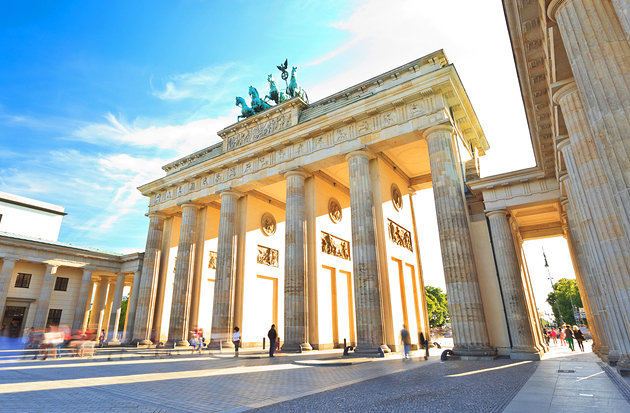 Attention parents, Europe is on sale from the mid $400s for travel between September 2016 and March 2017. Valid travel periods include Thanksgiving vacation (11/21 – 11/25) and Spring Break (March 13 – 17).
Example fares from Houston for travel during Thanksgiving include:
Berlin for $512

Frankfurt for $470

Munich for $456

Vienna for $496

Zurich $478
Use Google Flights to find the cheapest fare and book with any travel provider you want.
What should you do in central Europe? Berlin is a cultural and historical mecca year-round. Munich hosts Oktoberfest in September. Vienna is famous for its winter Christmas markets. Zurich is in the Alps, and Frankfurt is a cheap high-speed train connection to pretty much anywhere in Europe.
Travel is on American Airlines or its OneWorld alliance partner British Airways and usually involves a connection in either Dallas, Philadelphia, Charlotte, or London. However, your non-Houston family and friends can join you too. This fare sale seems to be available in many hub cities throughout the United States.
These are the lowest non-error fares to Europe I've ever seen. The last time I booked a ticket this low was for Boston to London for $560 11 years ago in 2005.
Act now and ask for permission later. US law allows you to cancel any airline reservation for a full refund within 24 hours of your purchase date. So that means you can jump on this fare sale now while giving yourself a full day to convince the family!
Enjoy traveling? Breeze through the airports like it's the year 2000 by signing up for Global Entry, which includes Pre-Check.