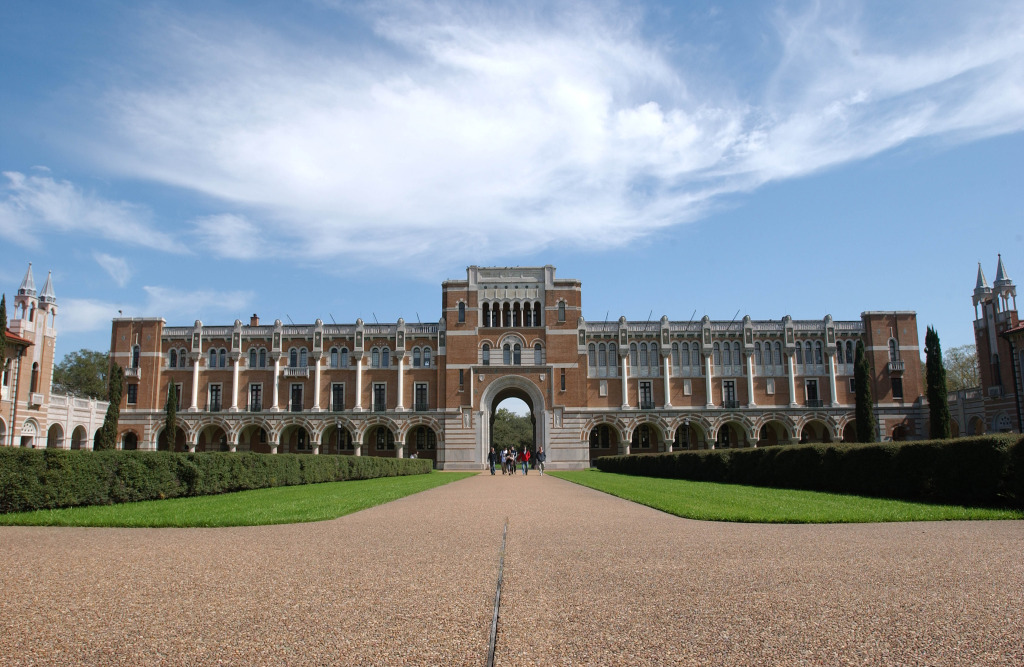 The upcoming week is spring break for many Houston schools. And for many juniors and seniors, this means more than just a reprieve from homework. Spring break is a popular time for college visits, as juniors consider where to apply and seniors consider where to accept an offer of admission.
If you're planning a college tour for your child's spring break, you may be feeling a bit nervous or apprehensive about it. What if they hate all of the schools you visit – or fall in love with the most expensive one on the list? What if they dislike a school you really like – or vice versa? And are you really up to all of that driving?
To help put your mind at ease, I've compiled some advice on how to get the most out of a college tour. These suggestions draw on the insights of General Academic's staff as well as my own experiences visiting prospective colleges.
1. Do your research so that you can ask better questions.
The single most important thing you can do to ensure a successful college visit is to do your research ahead of time. Don't get there and ask questions the school's website could answer – you'd be going way out of your way to get easily accessible information and missing out on the chance to ask more probing questions that could give you and your teen insight into whether the school is really a fit.
When you arrive at a prospective college for a visit, you should already know the basics – annual tuition, availability of on-campus housing, what majors they offer that your child might be interested in. You should also be able to find information about sports programs and, in many cases, other extracurriculars like clubs.
If you go into a college visit armed with this information, you'll learn a lot more than you otherwise might have. Instead of asking whether students have four years of guaranteed on-campus housing, for instance, you could ask whether students actually use their guaranteed on-campus time, or instead opt to live off-campus in large numbers. Or instead of asking whether there's a chess club, you could plan to seek them out at the club fair or even attend a meeting, allowing your teen to get a sense of what members are like and whether they'll get along well.
The two most important factors for college choice – how happy your child would be there, and how well the academic and extracurricular programs could actually meet their needs – are difficult to assess properly without a college visit. So you should prepare for your visits in advance to maximize your ability to explore these two questions.
2. If you have contacts there, set up a meeting in advance.
When trying to determine how well a school fits your teen, conversations with students and faculty are a hugely valuable source of information. So if there's a family friend among the student body, or if there's a professor your teen is interested in working with, let them know you're coming and try to set up a meeting. Of course, not everyone has this opportunity, but if you do, you should take full advantage of it.
If you or your teen knows a student at a college you're visiting, take them out to dinner while you're there. You'll learn at least as much as you did on the guided tour. Because they know your teen personally, they may have insights into how the school would – or wouldn't – be a fit. And unlike your student tour guide, they won't just tell you what they like about the school – they'll also tell you what, if anything, they hate. If there is widespread discontent among the student body about some aspect of the school, you're unlikely to hear about it through any other channel, and if something like that is going on, you'll definitely want to know.
One-on-one meetings with students can be a wealth of information about student life, but meetings with professors can be at least as valuable – if not more so. If your child wants to do research as an undergraduate- in any field – they'll be working with a faculty advisor. If your teen already knows what area they want to do research in, you can and should seek out their most likely faculty advisor and try to set up a meeting. If the professor doesn't seem like someone your child will get along with, that's a major strike against the school, because it would make research more difficult and less fun. If, on the other hand, the professor seems agreeable and open to working with your child, that's a major point in the school's favor. It means your child will already have a foot in the door when it comes to research, and they'll know their advisor is someone they can work with.
3. Want to get a sense of the prospective peer group? Check out the clubs expo.
Many colleges offer a clubs expo or clubs fair during prospective student events, and if you can, you should absolutely attend. Now, I'm not saying your teen should plan their extracurricular activities carefully in advance – quite the opposite. College is a time of significant personal growth and change, and their interests may change entirely while in college – or even before they start their freshman year. So why bother visiting the clubs fair?
Think of the clubs expo not as an opportunity to scope out activities, but rather to scope out people. After all, one of the most important factors in college fit is the peer group. Is your student tour guide someone your child would actually hang out with? Maybe, but probably not. At the clubs expo, on the other hand, you're guaranteed to find students who share at least some of your child's interests.
Say your child is interested in art, or board games, or community service. Visit those clubs' booths at the fair. Let your teen do the talking and get a sense of the people and the club. Let them find out what the club culture is like, what the members are like, what else they do for fun. This can serve as a window into what the future might hold, socially speaking – it can paint a quite detailed picture of what your child's prospective peers are like and what it would be like to belong to that group. Even if your child never joins any of those clubs, it's a valuable insight into the overall social experience and how people with your child's interests interact with one another at the school.
4. Don't restrict yourself to the guided tour.
This one's a little obvious, but it's worth saying nonetheless. The guided tour is a great way to get the highlights of a campus and learn some cool stories about the school's history, but if you can, you and your child should also take your own tour.
A walking tour sans guide has many advantages. Tour groups are large and loud, and move at the tour guide's pace; on your own, you can walk quietly and observe more easily. You'll see more characteristic behavior of students "in their natural habitat" if you're apart from a tour group, since many students get self-conscious near large tour groups and act unnaturally. You'll also see things on an unguided tour that you wouldn't see with a guide; tours are specifically designed to showcase the university in the best possible light and hit the high points. Walking on your own, you can look for negative qualities of the campus that the tour guide would avoid showing or mentioning, and conversely, you can also stop to admire the beauty of the campus on your own terms.
Going beyond the guided tour is particularly recommended if you have a student acquaintance who can show you around. They can give you a sense of the good and the bad beyond what a guide would say, as well as providing insights into popular student hangouts and which dorms are best (and worst) to live in.
Seeing the campus on your own is especially valuable if the school your teen is touring is your own alma mater. In this case, a college visit can be wonderful parent-child bonding time. My fondest memories of my own college tours include seeing the lecture hall where my father taught his first class and visiting the departmental library to see the original copy of his doctoral dissertation.
5. Don't try to do too much.
When you're taking an extended trip to visit colleges, it can be tempting to squeeze in as many schools as possible. But this isn't always the best strategy.
When I was visiting colleges as a junior in high school, we went to some schools in the Midwest and some on the East Coast. In particular, I remember driving about seven hours from Oberlin to Penn, then getting up early the next morning for the tour. What I don't remember is the tour itself. I was too tired to retain much information, and certainly too tired to care about asking good questions.
As you're planning your week of tours, bear in mind that you only have so much energy. If you try to do too much, it can easily backfire if both you and your child are too exhausted to get much out of the experience.
So with that in mind, take a close look at your itinerary. Is it too busy? Does it include schools that your child is iffy about? If so, you might consider skipping them. It's best to reserve your full energies for the schools your child is seriously considering.
6. Remember that your child should have the final say on whether a school is a fit.
Ultimately, the purpose of a college tour is to determine whether or not a given school is right for your child. And in some ways, this can be hard for parents. You may have your heart set on an Ivy League school, or your alma mater, or a program that you think looks perfect. But what if your child tours that school and isn't impressed?
While you can and should explain why you think the school would be good for your child, it's important to respect their opinion of the college. In the end, they should have the final say over whether they apply to a school or accept an offer, because their choice of a college will shape virtually every aspect of their lives for the next three to five years. If it's a matter of financial feasibility, that's obviously different, but when it comes to the question of whether a school is a fit, the prospective student is the person best equipped to decide.
I visited my father's alma mater, but ultimately, I didn't apply. And that's okay. I'm not him; and your child isn't you. It can be difficult – painful, even – but in this matter, it is vital to respect your child's judgment. They're almost an adult, after all – they've already started growing into the mature, responsible person that they will (hopefully) be shaped into by their college experience. Letting them decide where to have that college experience is a recognition and acknowledgement of that fact, and while it can be a little scary, it's also important.